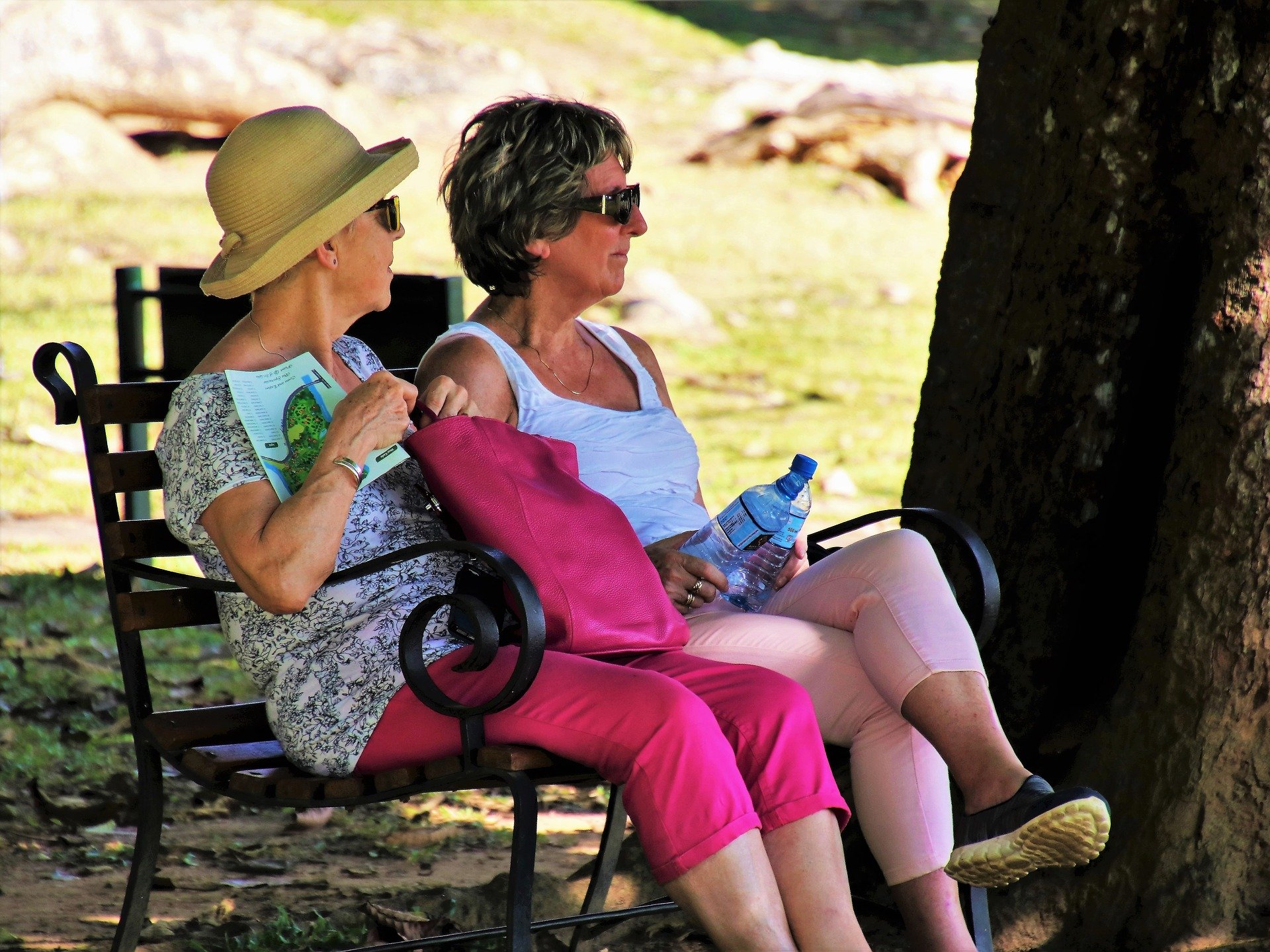 No matter the circumstances, what we all want for our senior years is to live somewhere we're comfortable, safe, healthy, and happy. For some seniors, the traditional choices of assisted living or nursing care just don't feel like the right fit for meeting these needs. These individuals are choosing to go with a newer trend that allows seniors to "age in community." If this sounds like it may be right for you or your loved one, check out these potential arrangements — and the facts you need to know before making a decision.
What You Need to Know About Aging in Community
For many people, it's eye-opening to realize they have options for senior living. This is a big decision, though, which is why seniors and their loved ones need to thoroughly consider everything involved. Below are a few of the most common concerns that many seniors have with community-living arrangements:
Getting Around

: Any community option for aging makes living at home easier and safer, but what about

transportation

outside the neighborhood? Even if you can drive now, many seniors reach a point later on when driving isn't safe. If you have Original Medicare and need emergency or near-emergency services, this type of transportation is covered, but transportation for regular doctor appointments is not covered. However, many Medicare Advantage plans do offer coverage for transportation assistance, such as ride-sharing services. If this is a potential concern, switching from Original Medicare to a Medicare Advantage plan may be a good solution.
Home Accessibility

: If you choose to stay in your own home, you may need to make

modifications

to continue living there safely. Think about what kinds of changes your home may need — both minor updates and major projects — to reduce your risk of falls and make everyday tasks like bathing and cooking easier.
Getting Extra Help

: Even when you have roommates or a community that provides resources, many seniors need additional help as they get older. The blog We Have Kids explains how

extra care

can include anything from maintaining finances to 24/7 nursing care. Needing extra help at home isn't a deal-breaker, but it's something to include as part of your plans for the future.
What Are Your Options for Aging in Community?
Aging in community is really an umbrella concept that means different things for different people. The underlying idea is that you have alternatives to traditional senior living communities that allow you to age in your own home or in another home you choose.
Some people decide to share their home with roommates. Your roommates could be other seniors, or you may prefer an intergenerational home with younger family members or other young singles such as college students. Another option is to buy a new home together with a group of senior friends. One great advantage of having roommates is that they provide companionship, which reduces or eliminates the loneliness and isolation that many seniors feel. As an added bonus, sharing a home with other adults allows you to share expenses, making your overall housing costs more affordable.
As an alternative to having roommates, some seniors join a "village-to-village" community or create their own. According to NPR, this is also called the "village movement." These villages are really groups of neighbors who create an organization that individuals can join. In exchange for a fee, neighborhood members gain access to resources and activities much like you would have in a senior living community, but with the benefit of staying in your own home. Instead of creating a village in your own neighborhood, another option is to build a co-housing community.
Choosing the right option for senior housing is one of the hardest decisions that seniors and their loved ones face. Realizing you need a change often happens over time, whether it's due to declining health, loneliness, financial concerns, or a combination of several factors. Regardless of the reason, more people than ever are finding that "aging in community" is a solution that takes away their worry and replaces it with the comfort and happiness they're seeking.
Image courtesy of Pixabay