The thought of upgrading your home's accessibility can be daunting.
All those repairs and projects take time and money. Luckily, there are a few simple, inexpensive projects just about anyone can do themselves (with the help of a few friends or family members) to make any home safer and allow you more independence.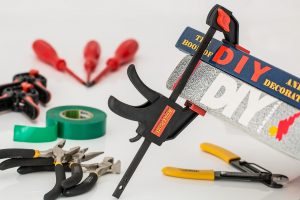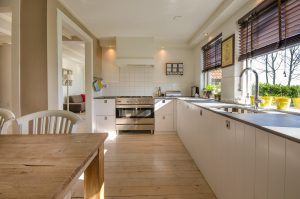 Replace Hardware
EASY Upgrade
One of the easiest projects for aging homeowners is replacing door and cabinet hardware. Replace difficult-to-turn knobs with easy-to-operate levered handles. Cabinet pulls in bathrooms and kitchens can be switched out for loop handles that are easier to grasp. You can also upgrade keyed entries to push-button locking systems.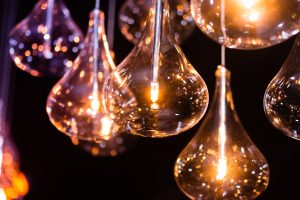 Upgrade Lighting
complete tasks easier
As we age, we see differently. Illuminating dark spaces can help prevent falls. Installing task lighting in work areas can make it easier to complete tasks like cooking or sewing. Adding timers and dimmers to existing lighting can keep lighting at optimal levels 24/7.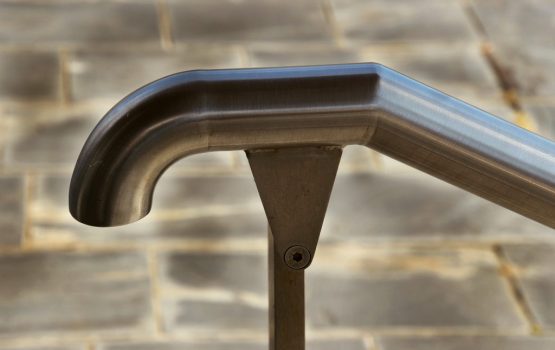 Install Handrails
help prevent injury
Balance issues, along with difficulty getting up and down, are some of the most widespread challenges for aging adults. Installing handrails on all staircases, on the wall next to your favorite chair, and in the bathroom can help prevent injury and provide peace of mind.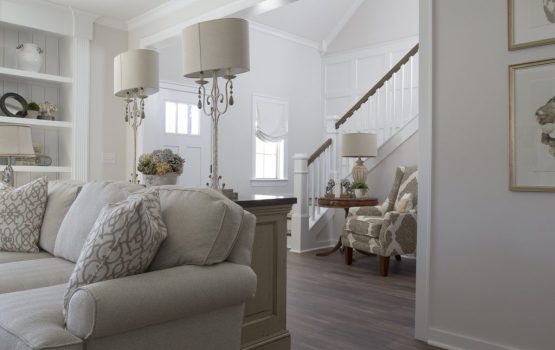 Reposition Furniture
reduce clutter
If you are just beginning the aging in place process, repositioning existing furniture in bedrooms and living spaces is a great place to start. Reducing clutter and creating more space can help reduce fall risks.