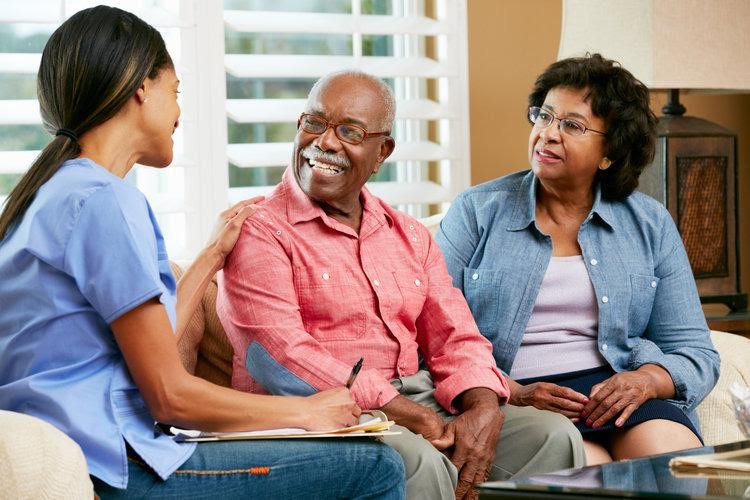 Guest article from lifecyclehealth.com
There are many challenges you face as you age, and one of those can be your home. Life is changing, so your requirements are changing as well, making it necessary to make some adjustments in your home life. One such adjustment is the need to make some improvements in your home's layout and design. Some are DIY home modifications, while others may require the help of a professional. These improvements are necessary and will make life easier for everyone in the family, including you. At times these might be minor improvements or modifications, but they can impact your life considerably.
So, let's delve into the necessary modifications needed at home while you age:
Lighting system
It's important to light up your house sufficiently. You can improve the lighting system by putting brighter nightlights in the hallways and bathroom, adding table or floor lamps for extra illumination, and using adhesive tape lights under the cabinets to provide extra lighting.
In today's technology friendly world, automatic smart lighting is a great option too. For example, perhaps you need extra lighting when you make a late night bathroom trip, or you'd prefer the lights to switch on a particular time in the evening. You can wall mount cordless lights that brighten up when you walk by or you can have scheduled lighting systems set up with your smartphones.
Add ramps
Ramps at the entry and exit of the house can make it convenient and easier for you to navigate. Indoor threshold ramps in the doorways can assist you in navigating easily from one room to another.
Change the flooring
Your first step is to examine the existing floor. Shaggy and old carpeting poses a high tripping risk, and it can make it difficult to move about if you use the help of a walker or wheelchair. Hardwood, vinyl or laminate floorings are smooth are the best bet, and you can add some extra traction with a floor runner.
Kitchen modifications
Reaching appliances and utensils is a challenge if the cabinetry is too high, and it's all the more difficult if you're in a wheelchair. You need to call a professional to lower the counter and sink height for things to be more accessible.
Bathroom modifications
The most important thing is to modify the bathroom, especially the bathtub. The best option is to use a walk-in shower instead of a bathtub. It's a much easier and safer option than entering and exiting the bathtub.
Have a walk-in tub installed and add a safety bar as well. These are simple modifications, but necessary to prevent a fall.
Use of technology
Aging at home has become easier with technologies like medical alert systems, home security systems, remote monitoring, and communication systems.
You can use wearable technologies like watches or even shoe insoles so that your loved ones can monitor your movements to ensure that you are safe. If someone tries to break in, sensors can help to alert your family members or care services.
Health care is an important part of old age too, and if you can access it through your smartphone, laptop, or computer, it's truly a blessing. During emergencies or due to ill health you might not be able to travel to the doctor's clinic. In such cases you can use an app like the one from Lifecycle Health, which helps you communicate with your health care provider through texting and digital videos.
You can remotely access health care as the provider can monitor your health through the telehealth app. Telehealth has provided relief and peace of mind, especially to seniors, and Lifecycle Health is here to make your life easier.
We all accept that aging is inevitable. We also need to accept that it is imperative to be prepared for it. We all need to be aware and make conscious choices either for us if we are aging or for our loved ones.