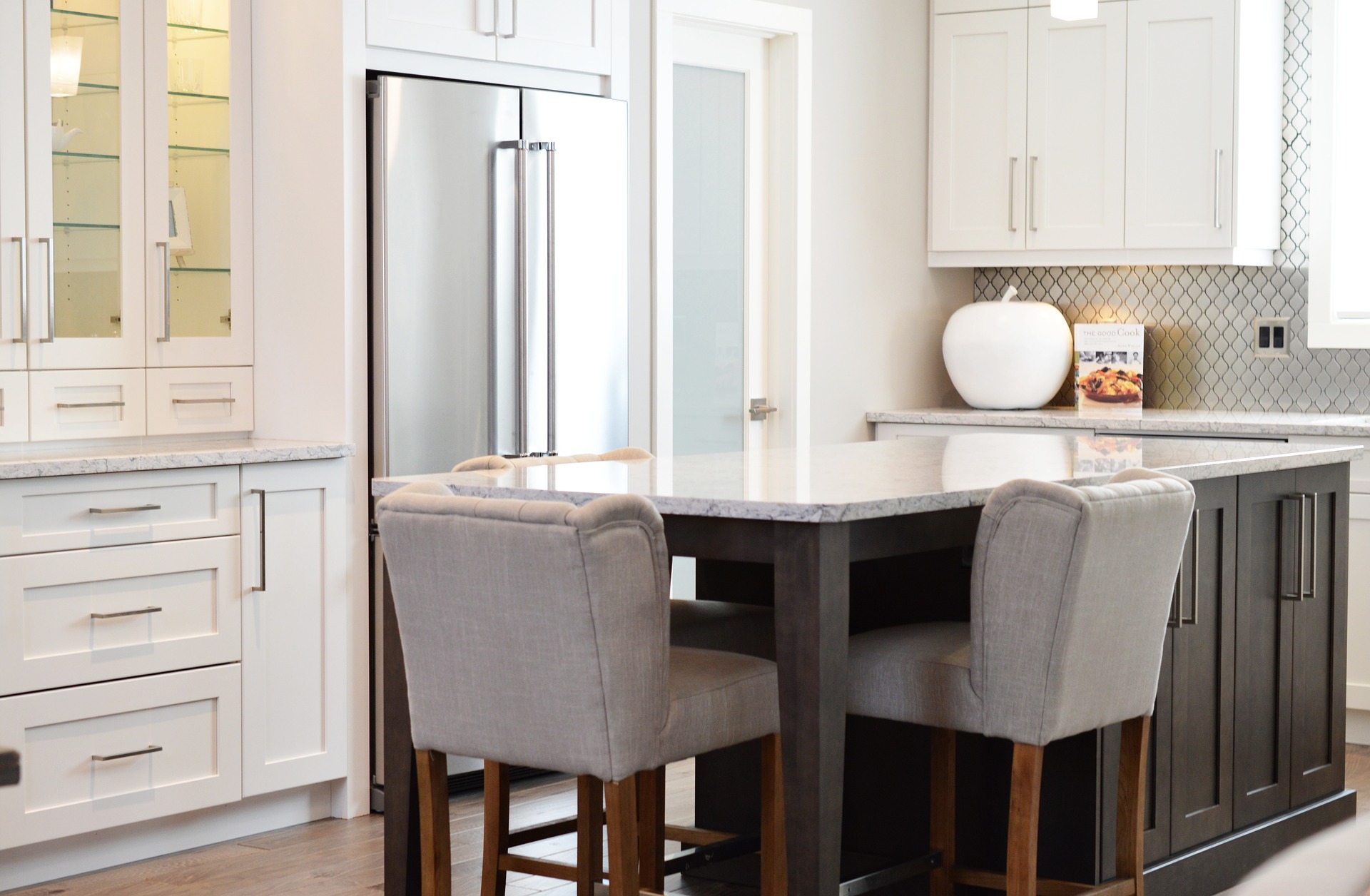 Guest article provided by: Dolinski Group
In many cases, advancements in our healthcare system and infrastructure have made it possible to grow old and age in your home, as opposed to an assisted living facility. 
That's great news but not every home is built for aging at home. In fact, a home needs certain features to successfully age at home. And this leaves you with two options: either modify your home or find a new home.
Evaluating which option is right for you comes down to emotional and financial factors. Kent, with At Home Aging, wrote an awesome book about DIY projects to make aging a home a possibility. So, if you want to learn how to live in your current, but need modification, then get in touch with Kent.
As a Century 21 real estate agent, I am going to focus this article on selling your current home and downsizing to a more suitable home. Let's get started on some tips on how to downsize for a happier home aging.
Start Early And Start Small
The strategy of starting early and starting small is the linchpin to developing an effective and healthy downsizing plan. Trying to do too much will cause a great deal of stress. Even if, for example, your kids plan to help you with your downsizing, it's still important to start early and start small.
Like any project, downsizing means breaking your plan down into small bite-size actionable pieces.
You accumulated your belongings over a lifetime and it's going to take some time to get rid of them and no longer store them. You should start as small as a kitchen drawer or bathroom cabinet.
For example, go through the kitchen drawer and set aside any utensil you believe you don't need. Good items include those you haven't used in months or years and items you have duplicates of. It's common to find three spatulas in a drawer or a couple of oversized pots that don't get used. 
Accurately Assess Your Needs
Take an accurate and honest assessment of your needs and the belongings you will need. Most people who are downsizing tend to overestimate what they need and hold onto stuff "just-in-case" or because it gets used once a year.
For example, if you're downsizing to a two-bedroom home, you probably don't need more than four bedsheets. You may be tempted to hang onto more bedsheets for when some get worn down. Fight this temptation. If you do this for every item, you will find it difficult to get rid of anything.
If you haven't used it in the last year, there is a good chance you don't need it. For guidance, it might be helpful to follow the Marie Kondo method of breaking things up by categories, like clothes first, then books, the papers, etc.
Recruit Help
When it comes time to dispose of some of your old belongings, it can be beneficial to recruit help — from friends and family to professional junk removal companies. This can really take a load off your plate as you try to balance all of the moving parts to downsizing.
It's a good idea to partner with an eco-friendly junk hauling business, like JunkLuggers, whose mission is to keep stuff out of landfills. They do this by taking your belongings and either donating them to a non-profit that needs them, like Habitat for Humanity or by repurposing your furniture and selling it.
Getting rid of things can be hard. Personally, I find myself holding onto things simply because I don't want them to go into a landfill. Instead, I just store it away in the attic or basement. Out of sight. Out of mind. So, knowing that a company will do everything to keep my stuff out of a landfill is a big deal.
The Emotional Toll
Downsizing and moving can take an emotional toll, especially the longer you have been in a particular home. There can be a lot of different feelings: sadness, grief, joy, anxiety or something in between. Plus, you may bounce from one emotion to the other on a daily or hourly basis.
This is another reason to start small and start early. You give yourself the time you need to properly experience and process all of these emotions. It might not change how you feel, but it can make the process go smoother.
Harvard Health recommends coping through this process by staying social, staying connected to your community, and enlisting help, for example.
Downsizing and finding a new home may be the exact strategy you need for aging at home. The process isn't always easy, but with expert guidance and support, you can make the process smoother. Make sure you start small, accurately assess your needs, recruit help, and give yourself time to cope with all of the emotions. You're not alone and don't need to go alone. You can find a solution for aging at home that is right for you.